IT IS YOUR RIGHT AS A MITSUBISHI OWNER TO HAVE YOUR MITSUBISHI REPAIRED WHERE YOU CHOOSE.
*COMPLIMENTARY ESTIMATE AVAILABLE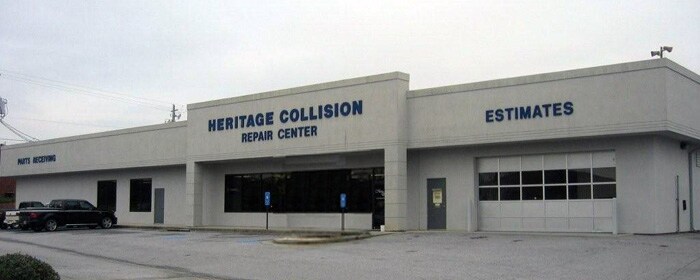 COLLISION CENTER
For all your automotive needs, The Heritage state-of-the-art Collision Center is here to assist. We accept all insurance companies and walk-ins. Come visit us for a complimentary estimate.
HERITAGE COLLISION CENTER
Heritage's well equipped auto body repair shop is ready to serve you with professional collision repair in Atlanta. We work closely with insurance companies to ensure that your vehicle returns to a like-new state quickly. The paint shop works tirelessly to match all colors and trims, yielding a factory-quality finish. 
When your vehicle requires repair after an accident, please complete our Collision Request Form and one of our repair specialists will contact you right away. You may also call us at (770) 968-9608, or stop in and visit us at 1285 Citizens Parkway, Morrow, GA.
COLLISION CENTER TEAM
Heritage Collision Center is capable of handling any job; from small dents and scratches to major bodywork. Over the years, our Body Shop Team has displayed a commitment to quality repairs in a timely manner. Heritage technicians utilize state-of-the-art equipment, as well as their vast expertise, to ensure that vehicles are returned to customers in their pre-collision condition.
Our Collision Center welcomes insurance claims and is on preferred status with many major insurance companies. We repair all makes and models, from Accord to Zephyr. Since customers are entitled to have their insurance work performed at the body shop of their choice, they owe it to themselves to enjoy the many amenities of the Heritage Collision Center. For more information, please contact Heritage Collision Center at (770)-968-9608
WE ALSO OFFER:
Equipped with CCC Pathways estimating system
Clean, modern customer-friendly lounge area
State-of-the-art equipment
Drive-in claims area
Car rental assistance
Auto Glass, Paintless Dent Removal and towing services available
I-CAR, and ASE certified technicians
Technicians for paint and body
Chief measuring system
Frame racks for uni-body and full-frames
Downdraft paint booth with oven
Early bird/after hours drop off
24 hour video surveillance, and gated storage areas
Address:
1285 Citizens Parkway Morrow, GA 30260
Phone:
770-968-9608
Hours:
Mon:     8 A.M.-6 P.M.
Tues:    8 A.M.-6 P.M.
Wed:     8 A.M.-6 P.M.
Thurs:   8 A.M.-6 P.M. 
Fri:        8 A.M.-6 P.M. 
Sat:       CLOSED
Sun:      CLOSED
Make an Inquiry
COLLISION CENTER AMENITIES:
Free estimates on all jobs before the work begins
A lifetime warranty on the bodywork we perform
A computerized paint matching system that matches the original color of your vehilce
Complete uni-body and frame repair services
Paintless dent repairs
Complimentary car wash and vacuum after every service
After hours vehicle pick-up and delivery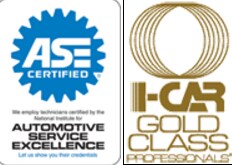 CERTIFIED CUSTOMER CARE
Heritage Collision Center serves customers efficiently and effectively with quality products and outstanding customer service, with the goal of creating strong long-term customer relationships.
Heritage provides state-of-the art repair technology, and our technicians are the most highly trained in the damaged vehicle repair industry.
Heritage is committed to maintaining the best attention to both vehicle and vehicle owner. We look forward to earning your trust for all your collision repair needs.